2008 - Bihar Flooding
3rd Bn. Pictures ( 3 Pages )
--------------------------------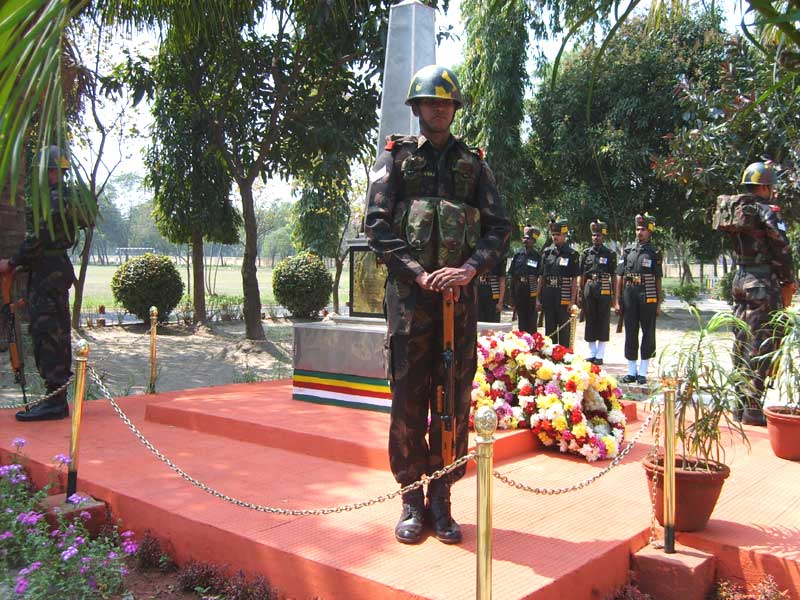 2007 - 45th Raising Day
3rd Bn. Pictures ( 4 Pages )
--------------------------------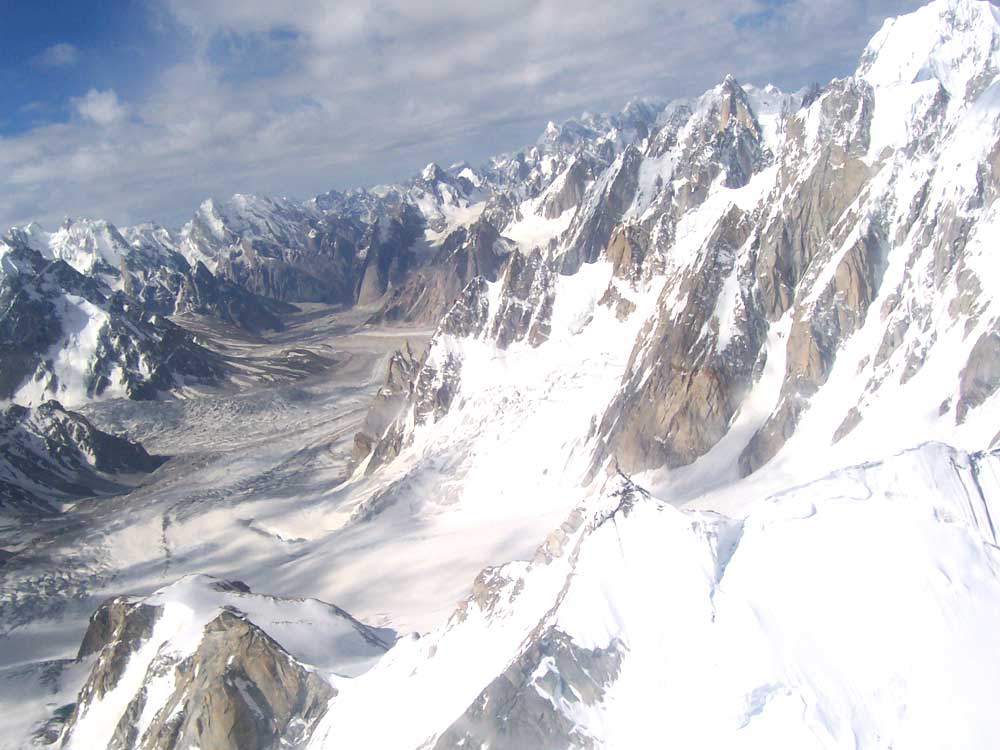 2006 - Siachen Pictures
( 4 Pages )
--------------------------------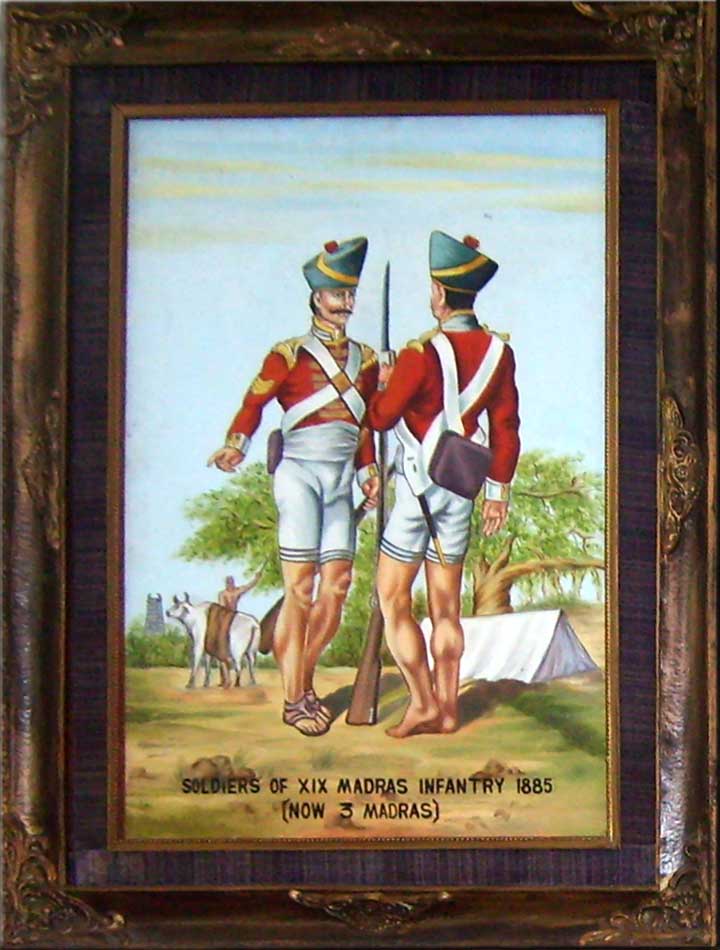 Soldiers of 19th Madras infantry 1885 (Now 3 Madras)
--------------------------------

President's Colours being given by President V. V. Giri on 23 May 1970.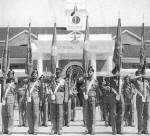 The 9th Madras lays its colours at Chetwode Hall at IMA, Dehra Dun in 1956.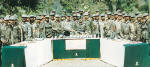 A cache of arms & ammunition recovered during Operation Rakshak, 9Madras.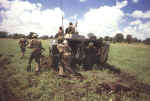 An IPKF mechanised infantry section dismounts from a BMP-1 ICV.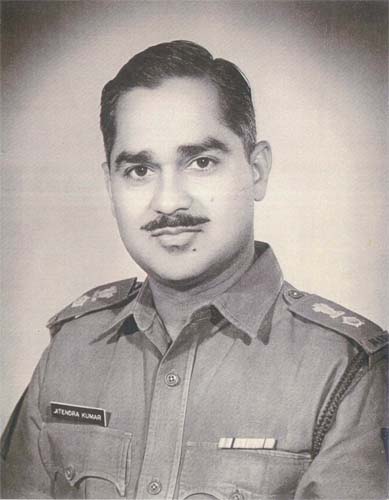 Lt. Col. Jitendra Kumar
( 1932 - 2001 )
Author - The Black Pom Pom
( History of Madras Regiment
© 1973).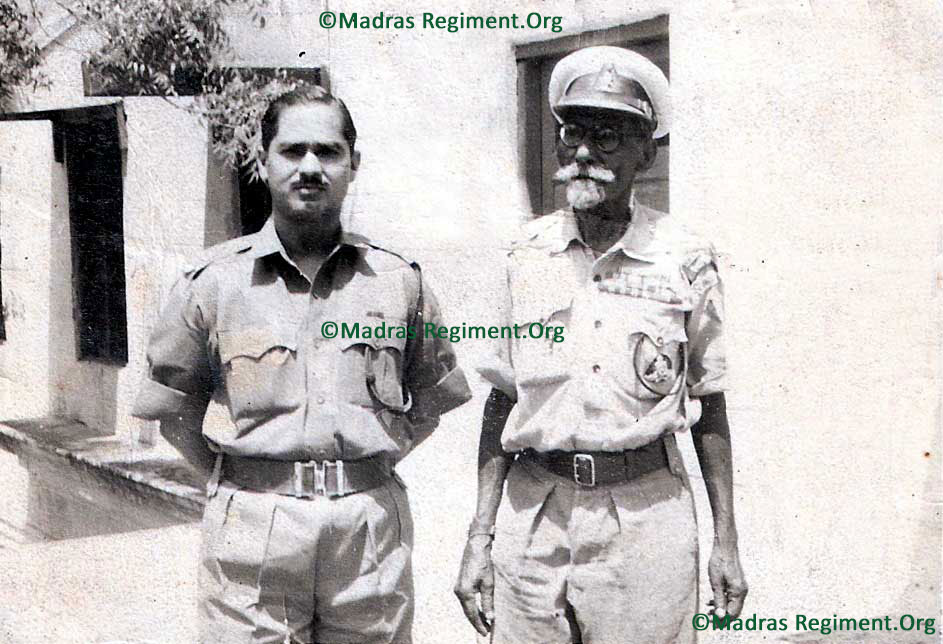 Unidentified Madras Regt
JCO with Lt. Col J. Kumar
( BURMA CAMPAIGN )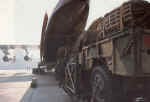 The IAF's IL-76MD heavy lift transport receives a palletized airborne operations load.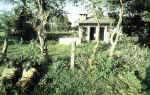 An IPKF patrol approaches a suspected militant hideout using classic cordon and search techniques.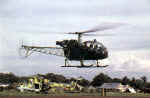 A HAL Cheetah, from the Army Aviation Corps, makes a low pass over Vavuniya Airstrip. A Mi-25 Hind gunship, seen in the background, lies parked.